thingz that need to be said...
We are done with our demo! It has four songs on it which are all original. We will be giving out our demo at random shows at SOMA! So if you want one, you'll have to go to shows at SOMA to get one! If you want one without going to a show, IM David or Gonzo to get one! Go to contact page for screen names. Also, you can sign the guest book page and leave your name and number and we'll contact you.
-The Rezidentz
These are the guys from "THE REZIDENTZ" (Left to right: David Quinones and Oscar Gonzalez)
Hey, we also have a pure volume site! It is
www.purevolume.com/therezidentz
so you have to check it out, it has more pictures, mp3s, and a bio about the band. Check it out!
Why are We a band?
We are the amazing band that we are today because of our friendship. We are the tightest friends that share each others problems. We aren't the kind of band that gets into fights all the time. We love to have fun and we are serious (most of the time). We all have problems in life but it seems that when we get to practice all day, all of those problems and worries just go away. We love doing what we do today. And thats why we are a band.


-Gonzo

Upcoming Shows?!?!?

We are playing EPICENTRE DECEMBER 18th!. It is a Battle of the Bands so please come and see us. We don't care about winning it's all about getting on that stage and making sure all you guys have a Bitchin' time! So just come and watch us and we will try and make it worth your while.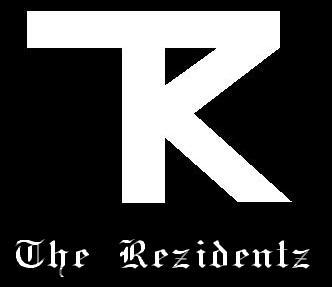 TELL PPL
if you are talking with a buddy and you have nothing to say... Be kind, spread the love, and tell everyone about www.therezidentz.1hwy.com and tell them to sign our guest book and enter in comments about the band and the guest book...

THNX,
The Rezidentz